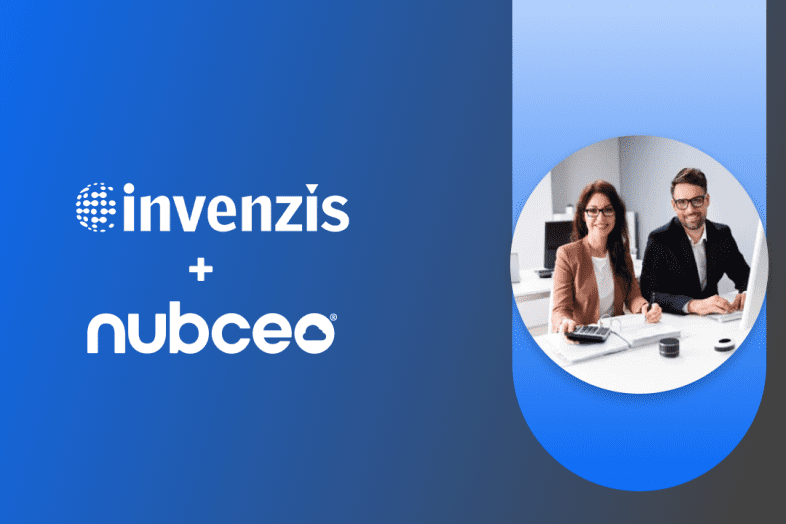 Powering Business Transformation with the Strategic Alliance between SAP, Invenzis and Nubceo: Innovation at Every Step
In today's fast-paced business environment, the ability to optimize operations and make decisions based on accurate data is what distinguishes successful companies. We are excited to introduce our partnership with Nubceo, an end-to-end solution that promises to revolutionize the automation of reconciliation, control and management of sales and revenue processes through electronic payment methods. And that's not all: this advanced solution integrates synergistically with SAP's consolidated ERP, creating an exceptional tandem to drive efficiency and business growth.
A Horizon of Opportunities with SAP, Invenzis and Nubceo
Why should you be excited about integrating SAP, Invenzis and Nubceo into your company? Here are a number of reasons that stand out:
Comprehensive Automation: The combination of Nubceo and SAP provides complete automation of previously manual tasks in sales reconciliation and control. This enables a more effective allocation of the team's time, freeing them for more strategic approaches.
Unified Visibility: The joint solution offers a holistic view of revenue and sales, spanning multiple electronic payment channels. Information is centralized and accessible to all areas of the business, fostering more informed and timely decisions.
High Efficiency: By consolidating data and concepts from various payment platforms, errors are minimized and processes are optimized. As a result, the operation becomes more fluid and effective cost reduction is achieved.
Strengthened Competitiveness: With streamlined processes and improved management, your company will be positioned with greater strength in the market. You will be prepared to face challenges and capitalize on opportunities with renewed confidence.
Transformational Experience: Driving Companies to Success
Our success story has been woven over the years, collaborating with a diversity of companies and providing them with cutting-edge technology solutions that have redefined their operations. This partnership with Nubceo represents a new milestone in our commitment to promote business excellence through constant innovation.
Discover the Future Ahead: Request A Demo NOW!
Don't put off the opportunity to experience the transformative power of the collaboration between SAP, Invenzis and Nubceo. We cordially invite you to explore our video demo, which provides an even deeper insight into how our solutions can elevate your business:
Nubceo: Innovation from Uruguay and Argentina
One aspect that fills us with pride is that Nubceo is based in Uruguay and Argentina, which demonstrates our commitment to the region and our ability to offer local solutions with global reach.
At Invenzis, Your Success Drives Us
Our strategic alliance with Nubceo and SAP reflects our relentless commitment to providing you with innovative solutions that make a lasting impact. Contact us today to schedule a personalized demo. Together, let's begin the journey to business excellence.

Don't wait any longer to experience the positive impact of SAP on your business!
Contact us at info@invenzis.com